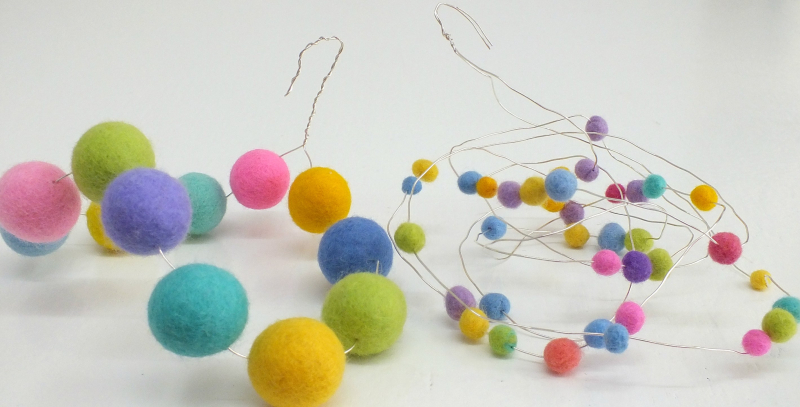 We love having cut flowers indoors but usually only have them on occasions of celebration or illness, so most of the time our vases just sit there looking a tad boring.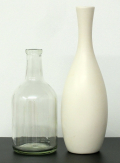 Can't have that can we? So we prettied them up a bit!  
We made 40 tiny beads using the finger and thumb method - take just a few fibres of merino wool, mess them up between your fingers, then dry-roll the fibres between thumb and fingertips until it looks like a bead.
Then dip it into some warm water, made soapy with a little dish-soap, and continue rolling it between thumb, fingertips and palm until it's firm but with a little give so that you can push a needle through easily. Leave them in a warm place to dry.

They were then strung onto 180cm (6 feet) of florist's wire, gauge 0.5mm (0.02"), using a needle with an eye large enough to take the wire.
The beads were randomly distributed along the length of the wire, then the wire was wound, alternately over three or four fingers, into a coil then the ends were twisted together and a hook was formed.
The coil slips easily on and off the neck of the vase...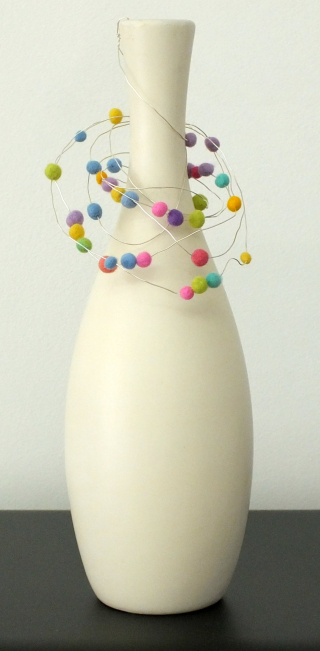 ...and is kept in place with the hook.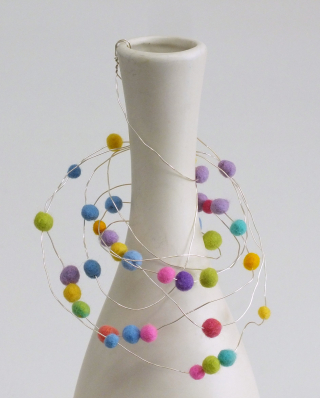 A chunky version, with a lot less wire and bigger felt beads, looks good on a glass vase (it's actually a nice whisky bottle!). The felt beads were made as shown in our free tutorial but as we had to use a large needle for the florist's wire, pliers were needed to push and pull the needle through the felt beads.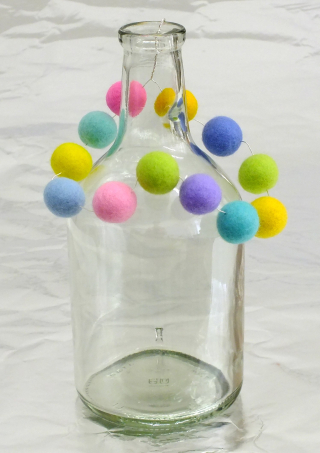 It's not easy to stop 'playing' when the wool is out, so we made some more felt beads in seascape colours: yellows for sand; pink for seashells; greens for sea and blues for sky.  Then we stripped the glass vase of its pretty hanger and made it into a bottle beachscape.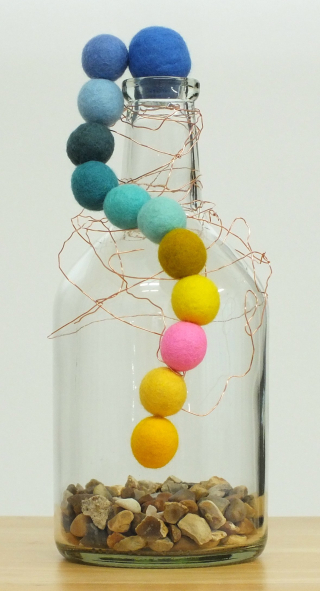 There are so many ways to decorate with felt beads - cushions, door handles, seasonal garlands, lampshades, baskets....we're eyeing up all the things in our houses now!