Some trees are already heavy with blossom and flowers but rain and high winds are causing the trees to shed their flowers like falling snow and everything underneath the tree gets adorned.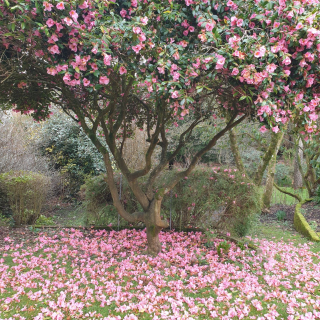 Sally Snail is quite happy about this as she's on her way to a party and she was feeling under-dressed until some falling blossom caught on her antennae giving her some very stylish boppers!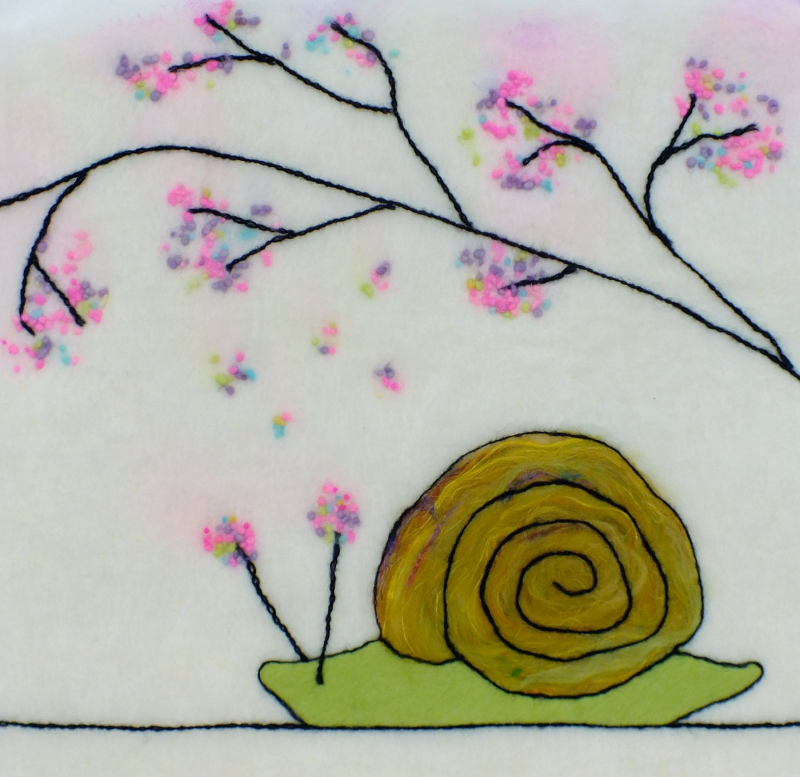 This felted picture is approximately 30x30cm (12"x12").  It is made from wool fibres, pre-felt, wool-yarn and nepps placed on a background of white Merino wool fibres.