We've been trying to find more time to devote to creating artwork and so last week I indulged in a day of creativity making a felt picture of a beach near Coverack, Cornwall.  We have a camping holiday pretty much every year in Cornwall and love every minute of it.  I always take loads of photos for inspiration as the scenery is beautiful!
Here is a photo of the beach: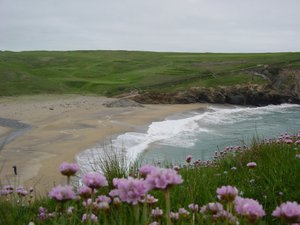 and here is my felty, machine embroidered interpretation: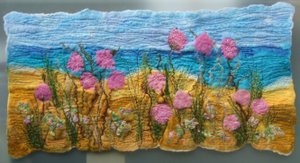 And some detail...