Where are the weeks going?  Time certainly is flying by!
Recently, having run out of dyed scrim again, (we use this in our feltmaking), we decided to dye some in bulk this time to make the supplies last longer!  Here are some pics of the result of our day spent as wild washer women!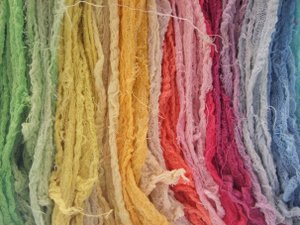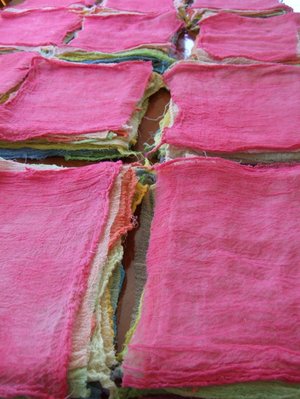 By the end of the day we had dyed about 60 metres - its very addictive!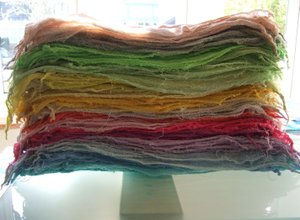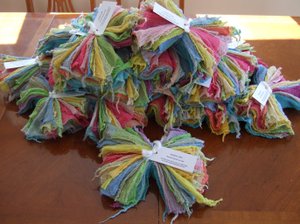 As well as using the scrim in wet felt making projects it can be used when needle felting. This little sample below was created on an embellishing machine, by laying the wool top over the scrim, then the detail was free machine embroidered.  The scrim / felt combination seems to make quite a nice base for hand and machine embroidery.