Hello.  I've completed three felt flower panels now, the first one is pictured here. The other two are pictured below.  They are approx 140cm x 45cm and are backed with calico and hanging rods so they are left free to be touched rather than framed behind glass.

I used hand and machine embroidery to pick out some details and give a bit of texture.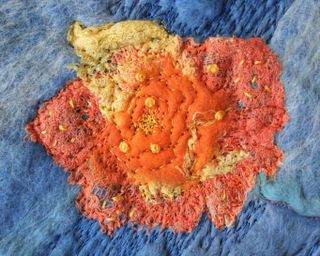 Have got lots more panels planned - just need to get them out of my head and into felt and stitch!