The felt I wrote about last time was cut from a much bigger piece.  I had originally been planning to make a large wall hanging but felt a sudden desire to take the scisssors to it and have a play.  I decided to stitch another, bigger piece of the felt so that I could make a couple of vase wraps.  I thought the texture of the felt would be seen better in a 3D item rather than on the wall in this case.  It took hours to stitch but it was very absorbing so I didn't really notice the time until after it was done!

 
I made a large vase (45cm) and a smaller one to compliment (30cm):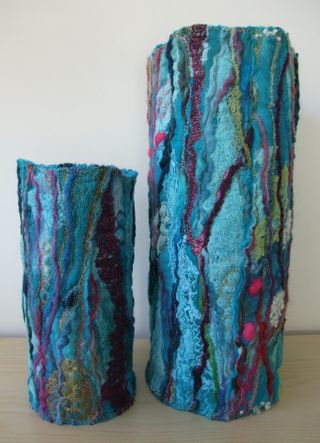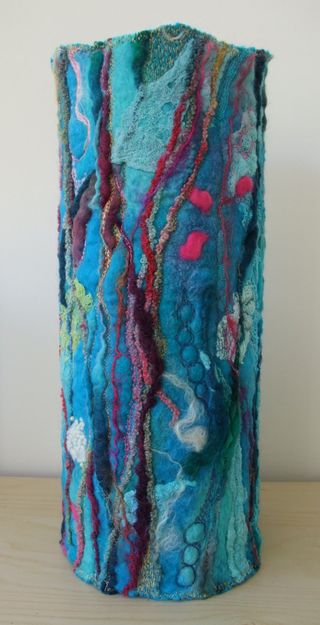 They have been delivered to Coastal Creatives Gallery, waiting to find a new home !