Many thanks to all those who left a comment to enter the draw.  
Just after midday today, 3 names were pulled from a hat by Bill (he's dad, grandad and great-grandad in our family).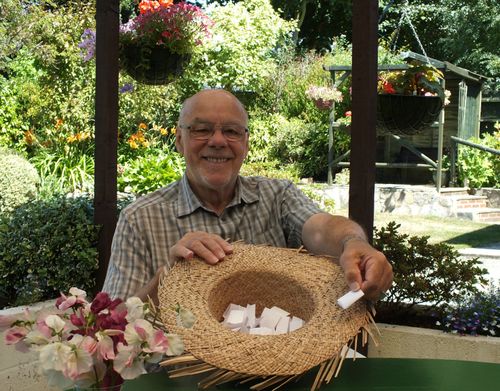 The 3 winners of a free copy of 'Wet Felting: How To Make 3D Felt Vessels Using Flat Resists' are:
Drumroll.....
Sally, Thea and Ellie - congratulations!  
(Thea - please contact us with a valid email address, as the one on the comment form is not working.)