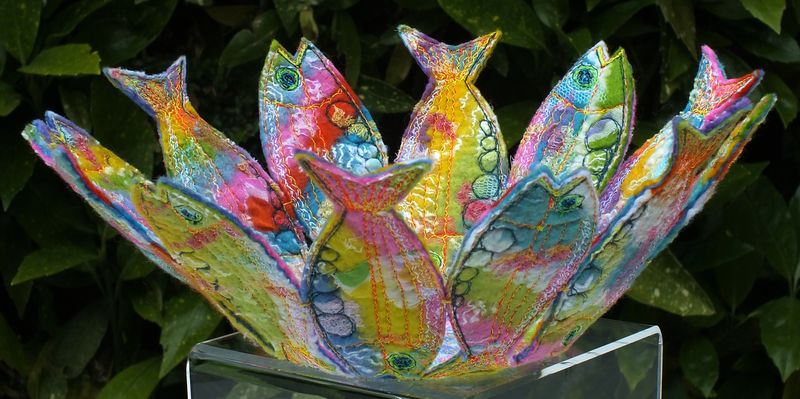 Lyn
It would seem that 2015 is the year of the fish for me!  
I wanted to make a felt 'fish bowl' after seeing these ceramic fishies and bubbles that Annie made during her evening classes. 

Annie wanted something simple but slightly quirkly to hang up in the house and being new to ceramics she had a look around for artists she could take inspiration from.  She instantly loved the works of Shirley Vauvelle so she attempted to create something in her style as a starting point.  Annie feels a long way off having her own ceramic style - it's hard enough just learning the basic techniques! The first layer of glaze was painted on then wiped off to leave glaze in the indents and then further colours applied on top.  Do check out Shirley Vauvelle's work on Pinterest, so lovely!  Shirley's Pinterest Page

My handmade felt was stitched with a lot of rayon thread because fish are shiny...
...and each fish is 12cm long (nearly 5").  Twelve of them are nose/tail to a base 10cm in diameter (4").
The underside of the bowl is just as decorated as the topside, so it could be displayed on a glass shelf, but as I don't have a glass shelf in my house, I had to work out a way to show the effect in a photograph.  Husband to the rescue!  He lifted a huge, wooden framed wall mirror from our hallway out into the garden and put it flat down on the lawn.  The weather was perfect - white cloud.  I placed the bowl on a perspex stand on the mirror and you can see both sides at once!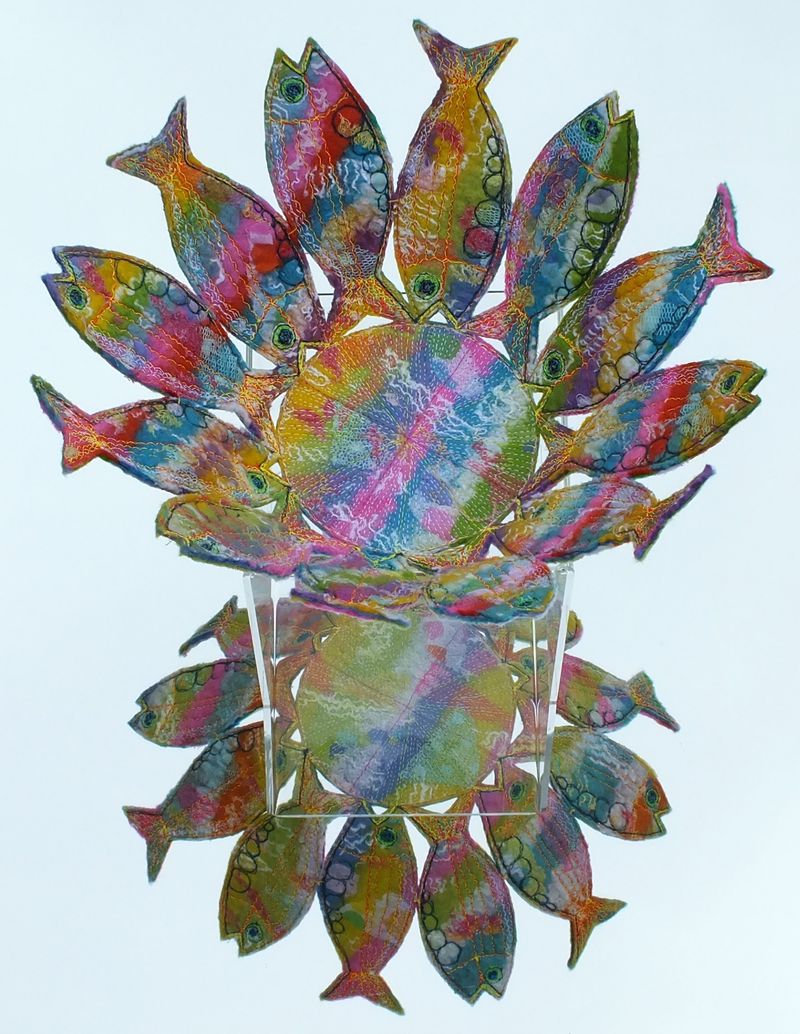 Taking photographs in the garden is not that easy.  Felt is very light and a few times I had to retrieve the bowl after it blew away in the breeze.  I had wanted to have the pond with its waterlillies as a backdrop for the bowl but I didn't fancy fishing it out of the water (pun intended).
I like the way the randomly coloured felt makes a bowl that looks slightly different every time it's turned, even by just an inch.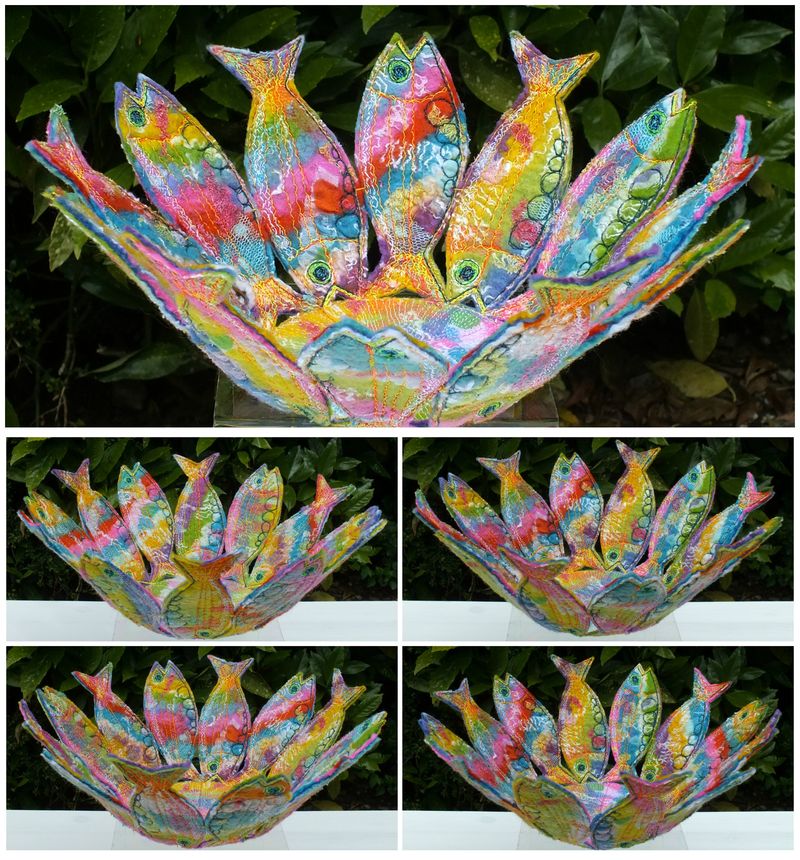 I really enjoyed making this bowl and I spent many hours on the sewing machine happily seeing it 'come to life'.  I haven't finished with the fishy theme yet - there are so many possiblities to play with when it comes to fishy shapes and colours.