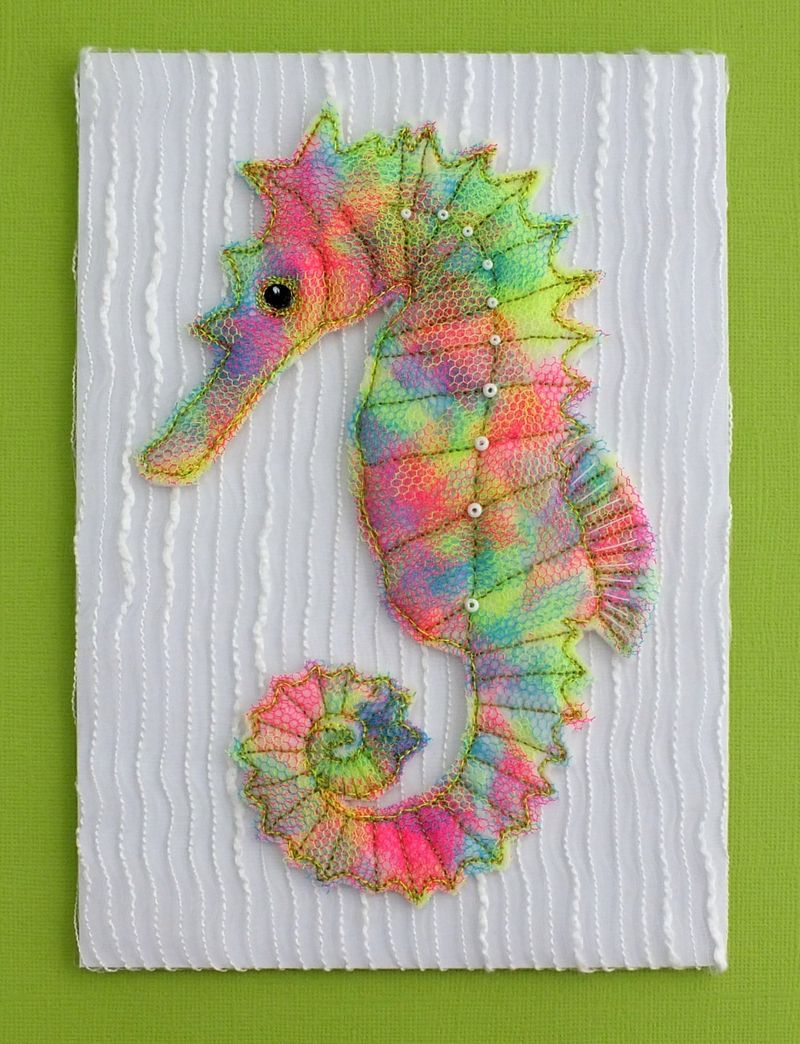 Lyn
The piece of 'net-felt' that I made recently didn't get consigned to my samples box - it was too pretty to hide away so I left it out on my table.  
Every time I looked at it I thought of seahorses.  It's probably because I work part-time in a public library where a book called 'Mister Seahorse' by Eric Carle is very popular with the children.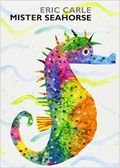 So I threaded up the sewing machine and Sydney the Seahorse was born.  The detail is mostly from free motion machine stitching - a few hand stitches highlight his fin and put a glint in his eye - and tiny white beads give him a seahorsey spine.
The cutting out was a bit fiddly! I stitched him onto a piece of card covered with white fabric then stuck that onto green linen-look card. The wooden frame came from a local charity shop and my husband brightened it up with white paint.  The framed picture size is 27 x 21.5cm (10.5" x 8.5"), Sydney is 17cm (6.5") high, and here he is brightening up the wall.