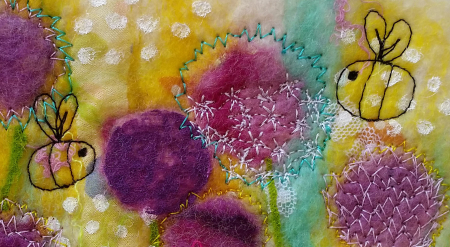 Busy Buzzy Bees
Annie
A few weeks ago I went out in the garden with a cup of tea with a plan to clear the patio and spruce it up a bit. But then I stopped and sat there with my cup of tea for a while and decided that it was actually really pretty in all it's weedy overgrown glory, and thought I'd leave it alone - especially as the chives were attracting lots of bees! and as they say, weeds are only plants in the wrong place.  As my garden has been neglected for a while there are lots of weeds - and lots of them are really pretty.  In fact my vegetable bed has completely given over to nature and is now a mini-meadow!
I thought the bees and chives and daisies would be a nice idea for a felted picture so I took a few photos.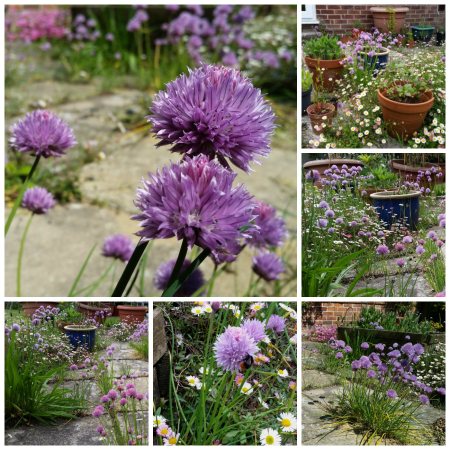 Then I laid out a background, added some extra bits, took a few bits away, and added some paint, and added some stitching......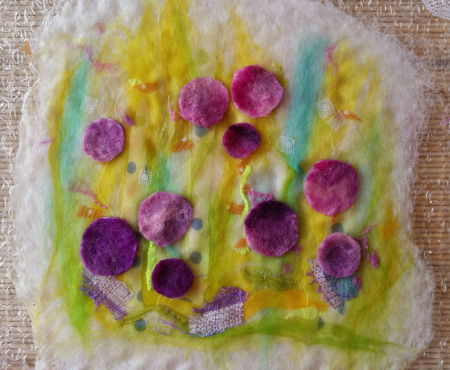 Laying Out (adding prefelts on top of wetted down fibres)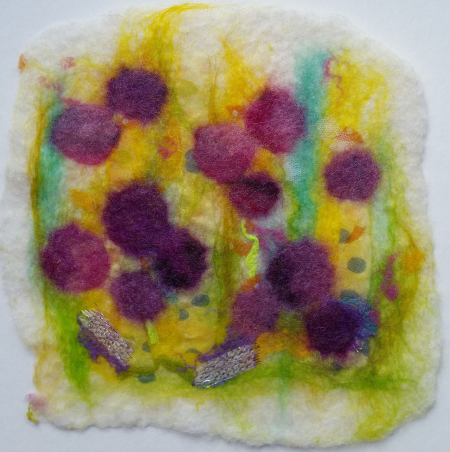 After felting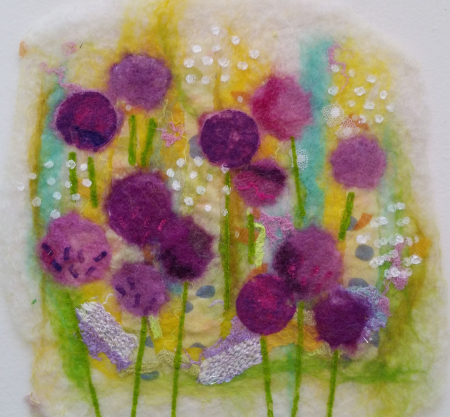 Some paint applied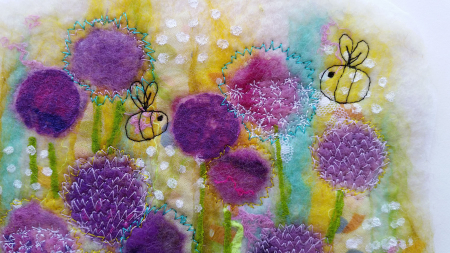 Some stitching added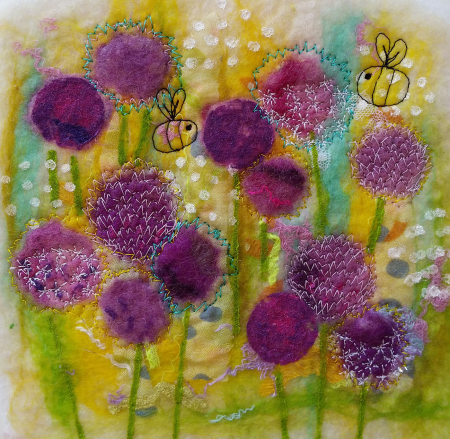 Now my dilemma is - is it finished or do I keep on fiddling with it? One of the hardest things is knowing when something is finished, when to stop. Finish too early and it feels like (and can look like) you held back. Finish too late and you can overwork it.
I do like to play and push it to see what happens. Which sometimes results in going too far! But sometimes results in a great piece and lots of things learned.
I think in this case I might leave it, and think again later after a period of it hanging on the wall. I could add some green stitching to the stems and some white fabric or some paint to fill in the bees wings.....
But most importantly it doesn't really matter as long as you enjoy the process! :)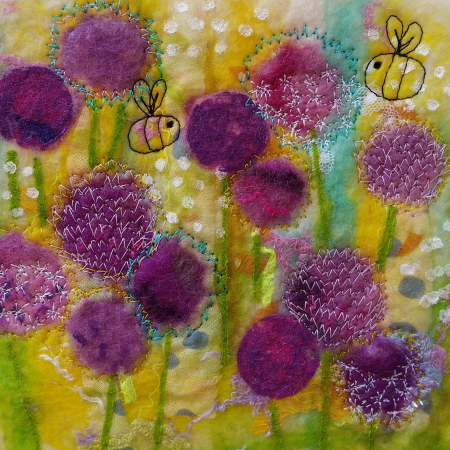 Just trying out a smaller crop - sometimes the cropping can make or break a picture too!