Hello! We've just spent a little bit of time making some changes to our pdf 'Creating Felt Artwork'.
It's fundamentally the same but has some expanded text in some sections and some extra photos and ideas throughout.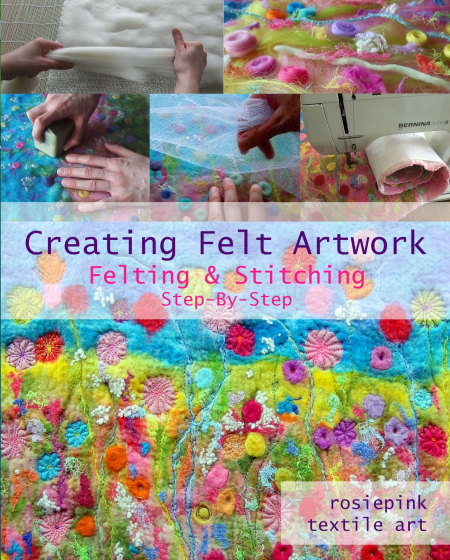 We've got 3 copies to give away so if you'd like to be in the draw, please leave a comment below (note: comments are moderated so they won't appear immediately).
The draw closes at midnight GMT on Wednesady 20th July 2016 and the winners will be announced on Thursday 21st July.
Find out more about 'Creating Felt Artwork'
Good luck in the draw :)  Of course if you buy a copy then win, we'll happily refund you!