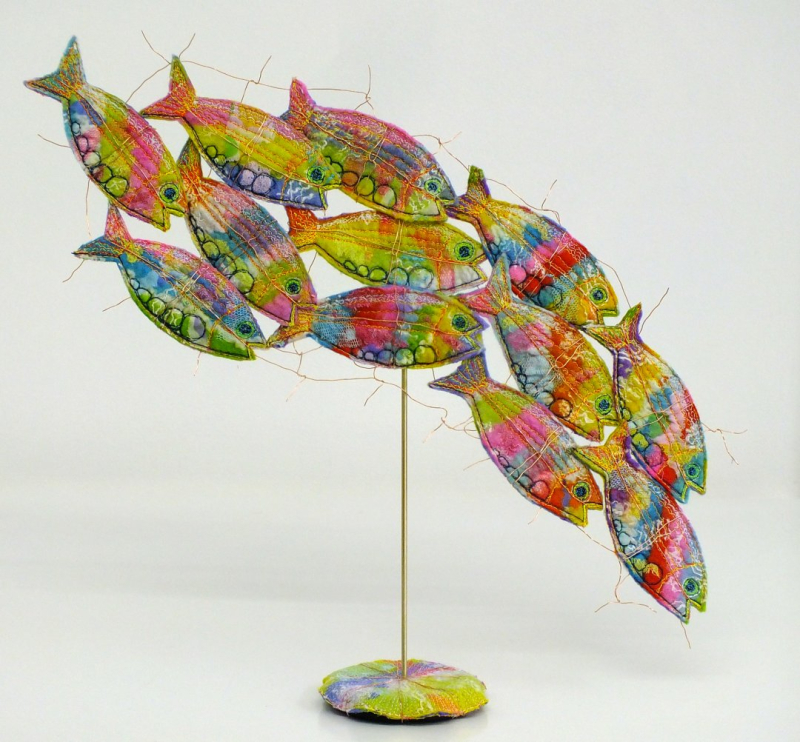 Lyn
Almost two years ago, I made a felt fish bowl ...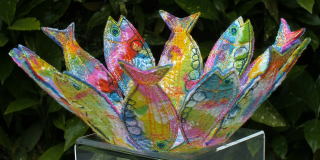 ... and I've been very happy with it, however the fish must have been restless because they made a break for freedom - but I managed to catch them all!
When I made the original piece of felt for the fish bowl, I made one side more deeply coloured than the other so the fish above are a nice mix of both deep and paler colours.
My plan was to make a mobile with the fish and a coaster from the bowl's centre.  I showed my idea to my friend Joan and she suggested that I use the bowl's centre as the top of the mobile from which to suspend the fish.  Why hadn't I thought of that?  
So I played around with threads and started to make the mobile, but I wasn't happy with it.  I took a photograph to view on my monitor because sometimes it's easier to see your mistakes that way, and I don't know what made me do it, but I rotated the photo 180 degrees.
And that's how I got the idea for the sculpture.
The fish are firm because I fulled the felt completely then applied free motion stitching so I only needed some lightweight wire on them.  Here's a close-up of the wiring: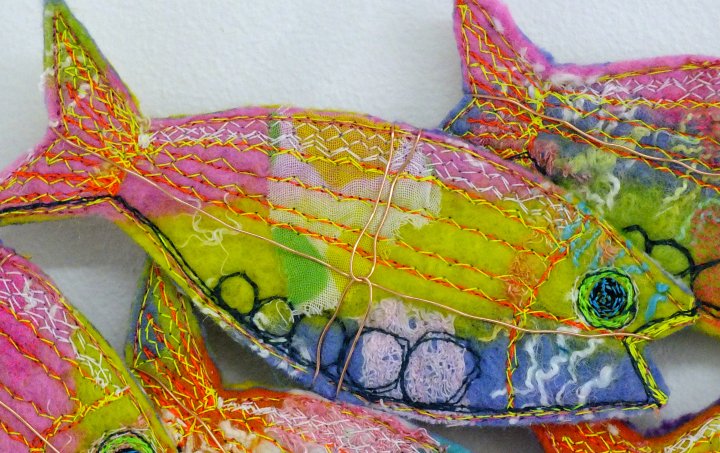 I also made a few stitches where necessary to keep the fish together.
I suspended the felt, on a nail in my wall, by using the wire on the back of the fish. It made a lovely wall panel!  
I was reluctant to take it down but I had the bit between my teeth so I pressed on. I added more wire and found that I could fashion the school of fish into various shapes so that I could have made different sculptures had I wanted to.
I made the base by wiring the bowl's centre to a metal jar-lid and my husband helped me to fix a metal rod into it.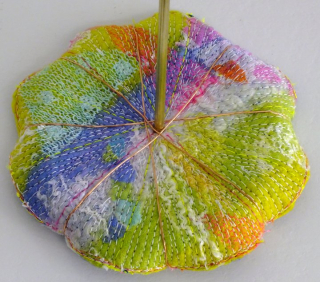 I loved working on this project - it's satisfying when your original idea morphs into something you hadn't set out to make!