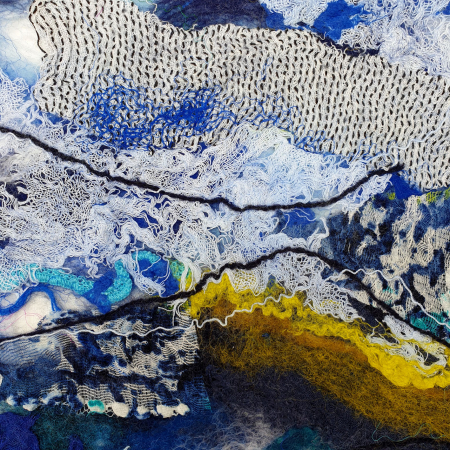 Cropped section of experimental piece of felt
Annie
Continuing on from the last post here is the second piece I made by laying out fairly sparse fibres, threads and fabrics, skipping the more traditional perpendicular base layers.
This one I laid out with the intention of looking like a seascape to fit in with this quarters challenge ("Seascapes").  Here it is as a whole piece, approx 50cm x 55cm (20in x 22in):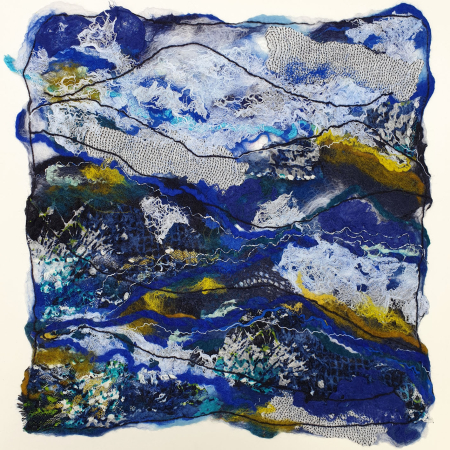 But I like it cropped into smaller pieces:
I also quite like it whole but with the edges cropped, although it is maybe a bit "busy" with not enough areas of plain colour to give it breathing space: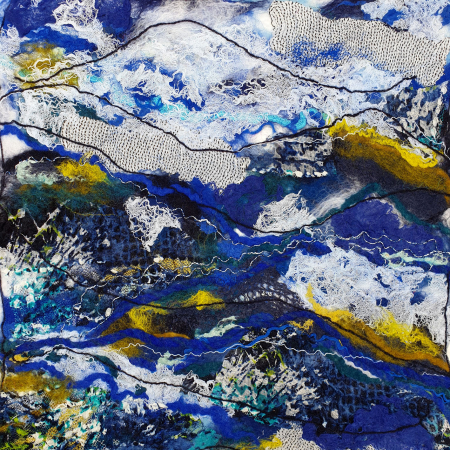 I had intended to keep the layout really sparse but I got carried away.  Here is how is started and ended: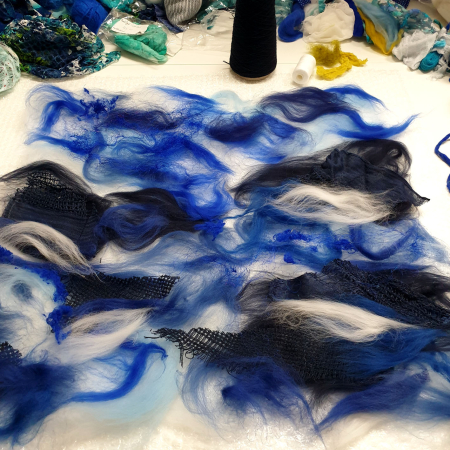 Still, have got plenty of scope left for more experiments with this technique.  Definitely time for some flowery pieces! :)
Lyn
I really enjoyed making my seascape "Waiting for the Surf" ...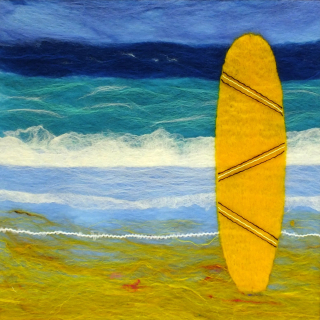 ... and in it's frame ...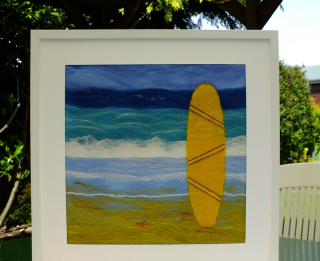 ... and a close-up of the surf.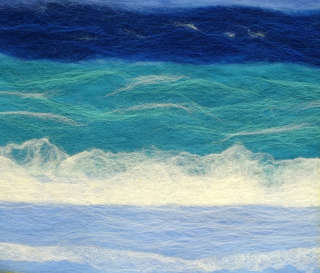 I made this seascape for the second quarter challenge on the Felting and Fiber Forum so if you'd like to see it from 'inspiration to completion', please pop on over through the link.