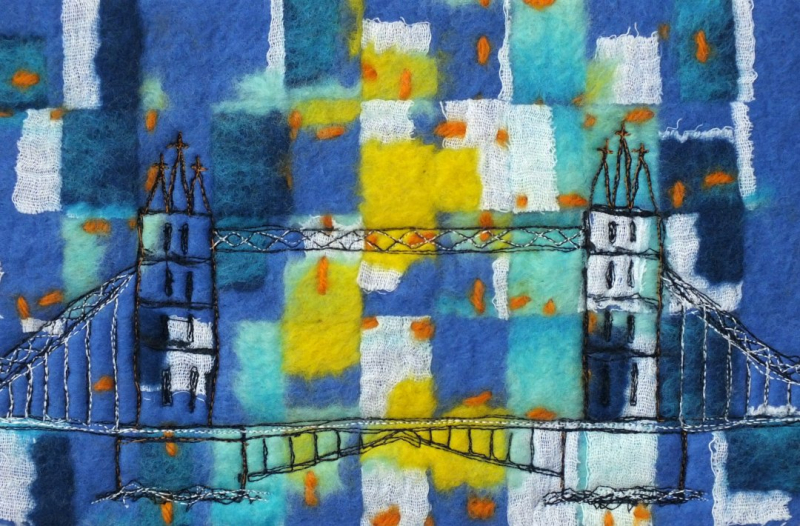 Lyn
I wanted to make an abstract background for 'Tower Bridge', shown above, and as I have a large box of handmade felt off-cuts and experimental samples, I chose a piece that I thought would be suitable colours.  
I had made this sample with base layers of royal blue merino wool fibres then randomly placed pieces of open-weave fabric and rectangles of felt off-cuts on top.  After a bit of felting I added orange stitches using tapestry wool then carried on with the fulling.  I liked the texture and colour blends but it was just a bit of fun and it was consigned to 'the box'.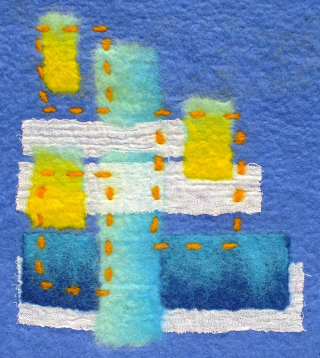 I used a rotary cutter to cut the sample into small rectangles then played around with the placement of them. 
I wanted to achieve a background reminiscent of tall buildings, lights, sky and water.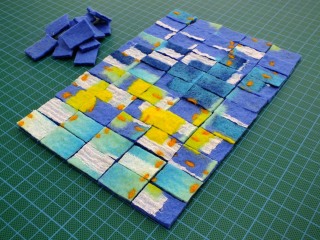 I made four fine layers of white merino wool fibres then placed the cut rectangles on top - I changed the arrangement as I worked.  The whole lot was then felted together.  The finished felt and stitch sketch is approx 23 x 15cm (9"x 6").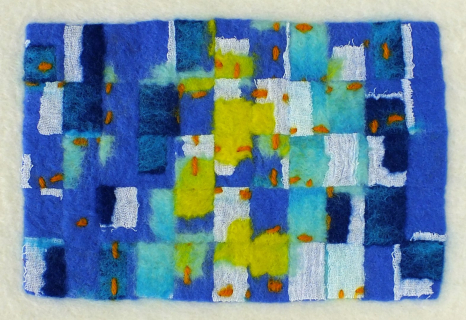 This angled shot shows the lovely texture.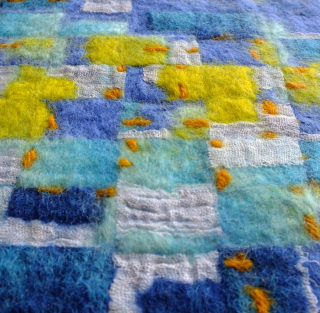 The third quarter challenge on The Felting and Fiber Forum is 'cityscapes' - please go on over to have a look and perhaps consider entering the challenge - doesn't matter if you're a beginner or a pro - just have a go!  Membership of the Forum is free and it's easy to join.