Using shells as inspiration for a felt experiment
Annie
We had a blissful few days in Cornwall recently at a lovely quiet hotel right by a secluded beach.
I don't like hot sunny weather, I prefer colder days often with a nice drop of rain. Cosy!  So I was delighted when we only had one sunny day and the other two were overcast and a bit rainy - perfect for my favourite pastime of wandering up and down the beach picking up and putting down every shell and pebble and interesting bit of string or other debris!
That is my happy place.  A few hours on my own, just the sound of the waves and a treasure trove of bits n bobs from the sea.
I found there was a huge patch of these shells
I'm not sure what they are but there were lots of sizes and interesting colours.  Many of them had been worn away creating interesting wobbly circular shapes.  I have to admit I stole a few but I will set them free one day back to the beach.
Circles are one of my favourite motifs in design, and a wobbly, slightly oval one adds a bit of interest.
I decided to make a sample to capture the moment so I can stick it on my pinboard for future reference.  So many of my ideas and photos go unrealised so I'm pleased I did this one, I think it has potential.  Well, not necessarily as it is but I like some of the passages in it.  Also during the making I realised I like it better for various reasons at different stages.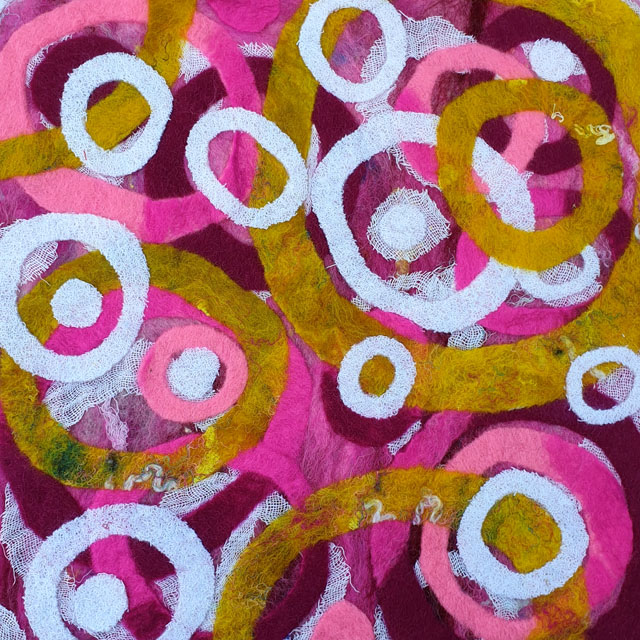 I made it from a fine base of merino fibres then used layers of circles cut from scrim for the first layer then fine prefelts for the rest of the layers.  As always, no idea when to stop so I got layering happy.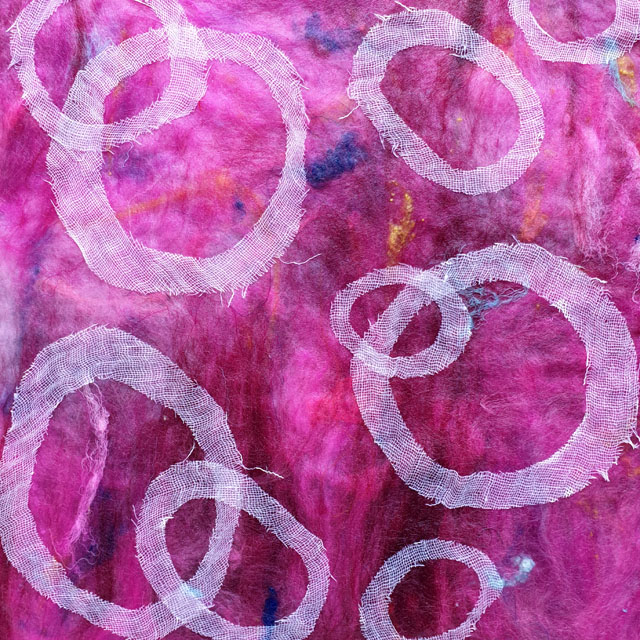 The effect was different with every layer.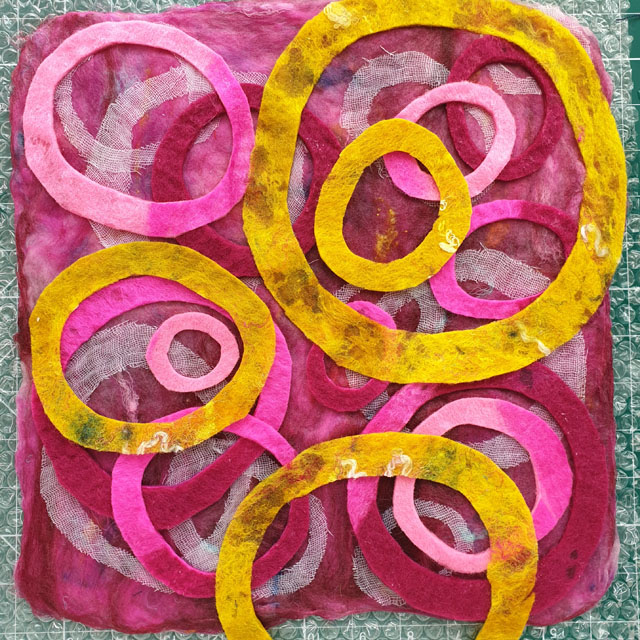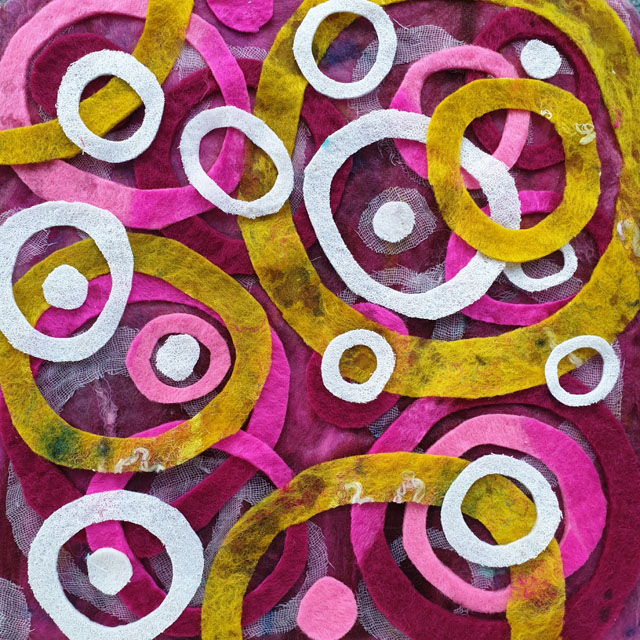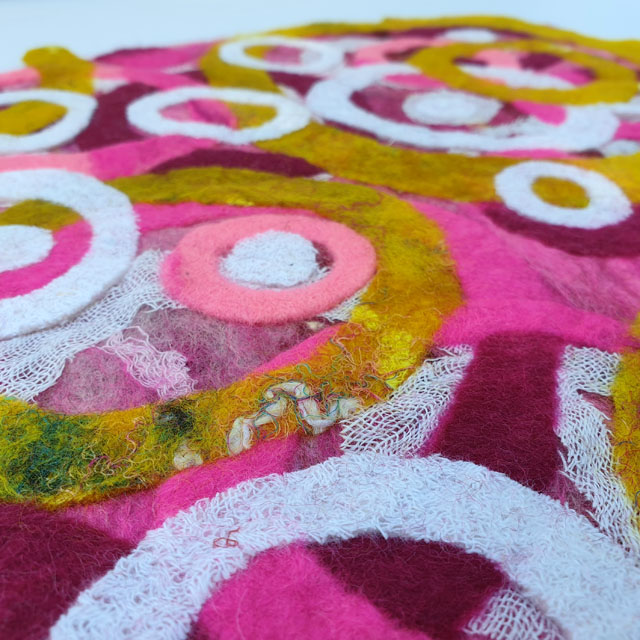 I also like to crop pieces in several ways to find new compositions:
While I had the prefelts out I decided to make another piece of felt this time for trying out a new piece of fabric (an old top!) and also to have another piece to cut up to use for making cards or small pictures. I realised halfway through that it was unintentionally looking a little bit like a harbour - must have had images on my brain from Cornwall!  I like the white thread and the bubbly fabric: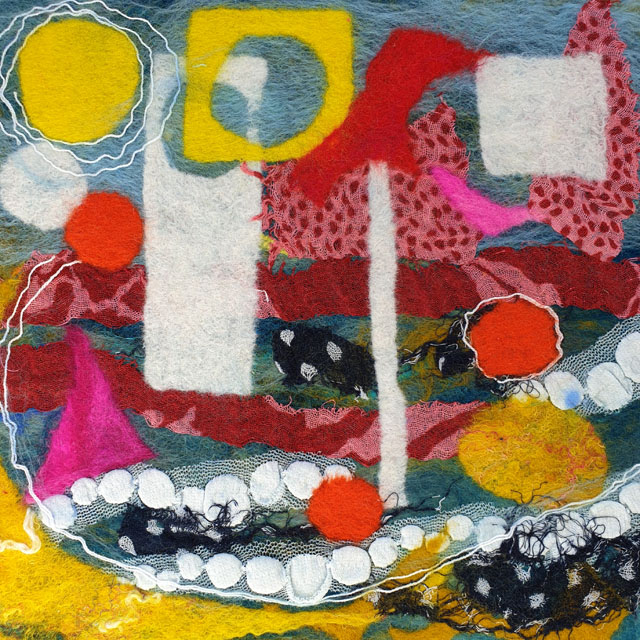 I love to get the view finders out and crop pieces out as they always seem more interesting than the bigger piece.  Unplanned passages that become something completely new.
As well as "sketching" with felt I'm also rediscovering the joy of sketching both on the sewing machine and with pens in a sketchbook.  I seem to go in phases with this but it is something that I know to be valuable to both my sanity and my creative process.  
Just some quick 5-10 minute machine stitched sketches can really set me up for the day...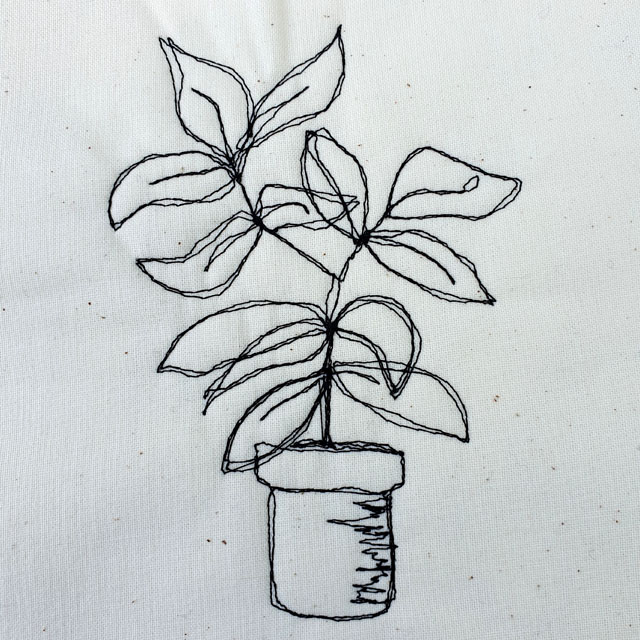 Or a half hour doodle with felt tips.  The escape is a joy.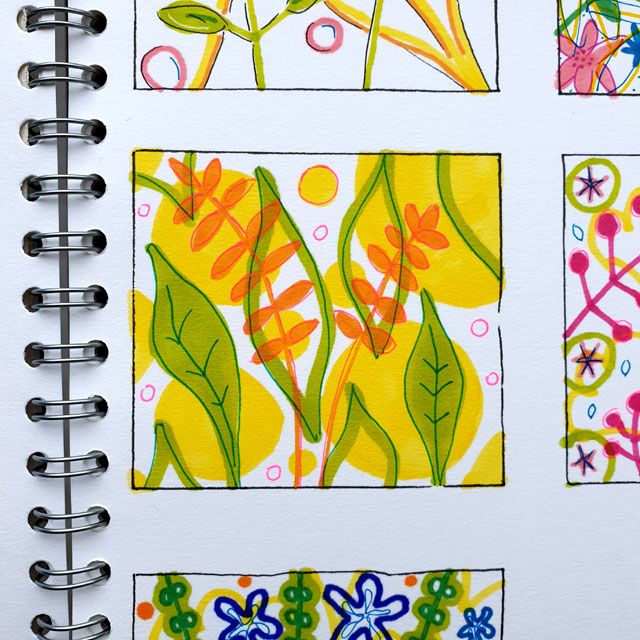 I'm fiddling about with small things at the moment partly because my table is covered in this 120cm x 120cm "thing":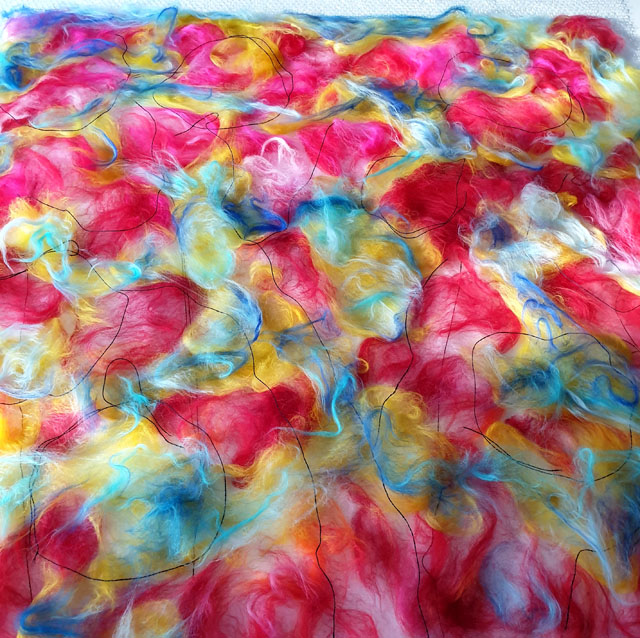 I had been wanting to try a massive piece of felt for a while, so back in June I laid out a white square then over a few days added some colours and some yarn thinking that a splotchy background would be easier to work into than a big blank white "page".  However, I keep changing my mind about what to "draw" so it's just been sat there, in the way! I started off with the thought of a big messy vase of flowers but since then I've imagined up all sorts of other things, mainly just big patterns with random geometric shapes in all sorts of colourways.  One day it will happen, but for now it's like a roundabout in the middle of my workroom!