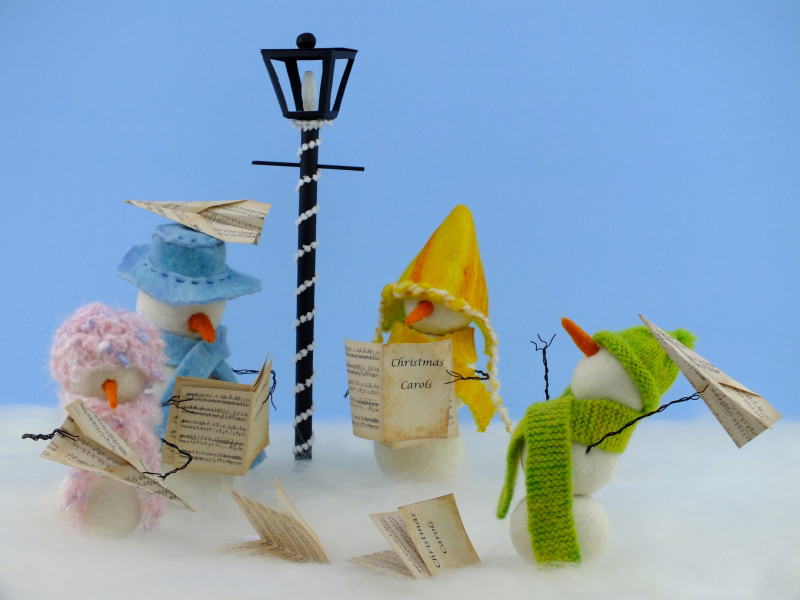 .... and a Happy New Year!
Lyn
This year the snow people wanted me to show them as carol singers, but the young ones soon lost interest.
I had great fun positioning the snow people for their photo and I hope the diorama makes you smile :)
I made the snow people from white merino wool in my usual way - as shown in this post - then I made their hats and scarves with pieces of scrap felt, stitching and knitting.
To complete the scene I made the song sheets using free printable sheet music that I folded into mini paper planes, then I spent an enjoyable hour of "cutting and sticking" to make the lamp post from lots of odds and ends including black paper, black card, a cocktail stick that I painted black, a long white bead, a black round bead, and a piece of white fancy yarn.
Annie and I hope you have a peaceful holiday season and a creative new year!