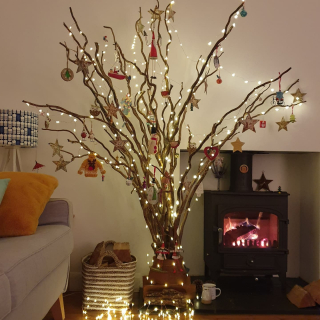 Annie
Not a felt making related thing, but just wanted to hop on to wish a Happy Christmas to everyone from me and mum.
We haven't done Christmas crafting this year but a couple of days ago I decided to bring in branches from the garden again, and fashion a 'tree' from them....  I stuck them into an old chimney pot, added strings of twinkly lights and decorated with our ever growing collection of lovely decorations. Am rather pleased with the result!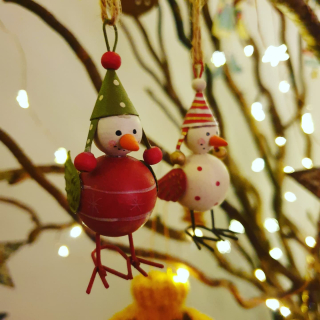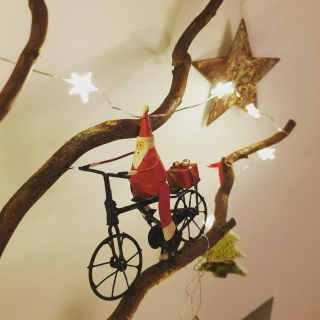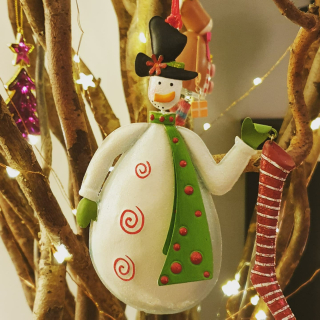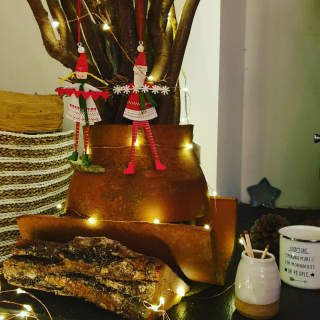 Our latest decorations are these gorgeous penguins by https://www.instagram.com/jessicahogarthshop/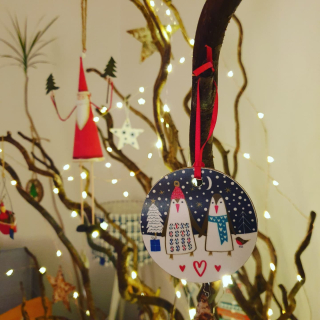 and this adorable rudolph knitted jumper by https://www.instagram.com/littlefaceknits/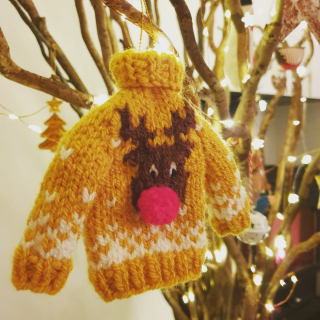 All rounded off with a tasty Cosmopolitan, yum! Cheers!