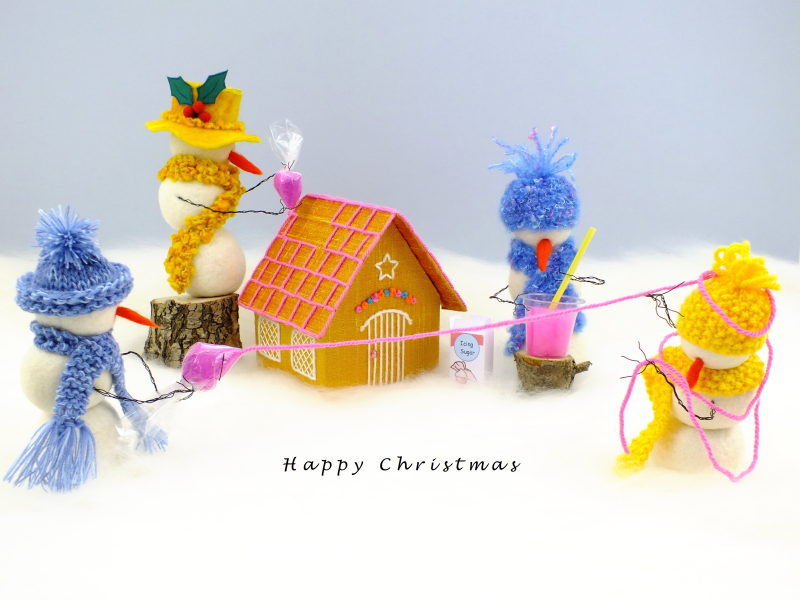 Hello and Seasons Greetings! We hope we find you well. We've been very quiet this year on our blog (eek! The last post was last Christmas!), but it's just been such a busy old year and it's simply flown by!

However, you can see our snow people characters have been busy in the picture above, decorating their gingerbread house and the young ones causing havoc messing around with the icing!

We have been taking creative time wherever possible, and also have an exciting new project that is nearly ready. After many years of thinking about it we have been working on a new book, yay! More on that to come very soon.

In the meantime we wish you a very happy, creative 2023.