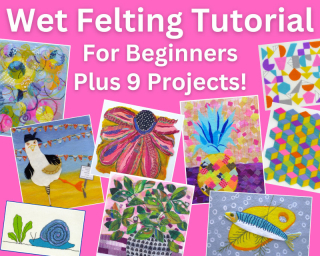 We've released a new pdf tutorial for sale in our Etsy shop, and to celebrate we're giving away 3 copies!
Our new 142 page pdf 'Creative Feltmaking - Flat Wet Felting Tutorial For Beginners Plus 9 Fun Picture Projects' shows you step-by-step how to make your first piece of flat felt so you will be making felt in no time, and then you can have fun making the picture projects using your own favourite colours if you choose.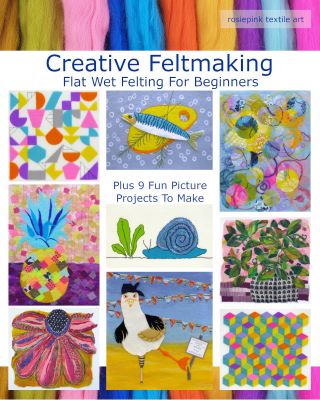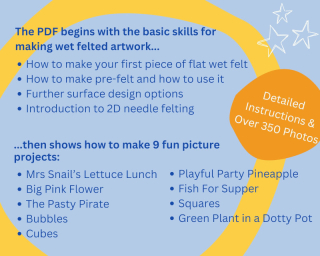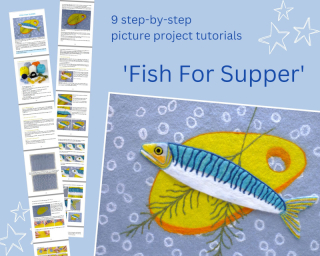 Find out more about the pdf in our Etsy shop
If you'd like to be in the draw, please leave a comment below (note: comments are moderated so they won't appear immediately).
Each comment will be allocated a number and we will use a random number generator to pick 3 winners.
The draw closes at midnight GMT on Monday 13th March 2023 and the winners will be announced on Tuesday 14th March.
Good luck in the draw :) Of course if you buy a copy in the meantime then win, we'll happily refund you!
We also have a paperback version available on Amazon: