A textile book cover transforms an ordinary diary/notebook/journal into something very special and this latest e-book from Zed will show you how to make some.
Even if you've never made felt before, you can easily make a beautiful textile cover - everything is very clearly explained and illustrated with superb photos as you can see from the sample pages below.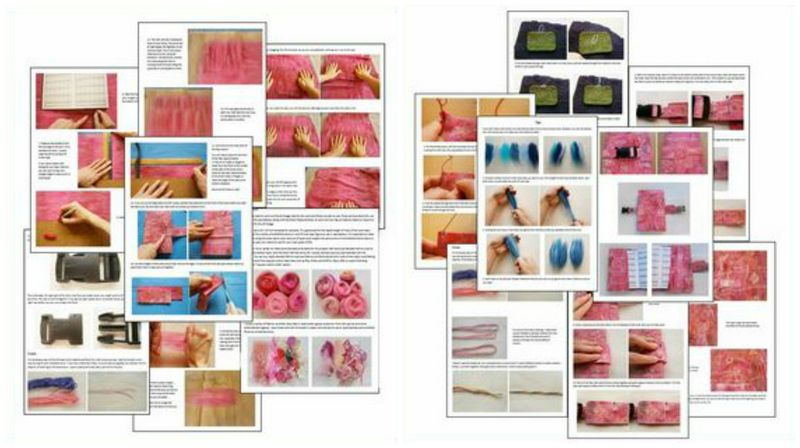 Every step is so well demonstrated that it feels like having a one-to-one workshop in your own home!
We like the way that Zed has written this e-book with no presumption that the reader will have any previous knowledge, so that even the simplest thing is carefully explained.  
In the 'Planning the Layout' section you are shown how to measure your own book to make a customised cover.
'Preparation' shows that you don't need 'specialist' equipment or expensive materials - Zed re-uses and re-cycles wherever possible. 
Don't worry if you've never made felt before because in there are two step-by-step sections 'Laying out a piece of flat felt' and 'The felting process'.
'Cutting out and Sewing' covers everything right down to how to do blanket stitch.
The 'Tips' section at the end of the e-book shows alternative ideas for colour ways, customising embroidery floss, closures, and how you can simply omit a few steps to make a plain cover without a closure.
The e-Book (PDF format) can be purchased directly from ZED'S BLOG - the e-Book is hosted on a secure site and payment of $13.50 (approx £8 depending on exchange rate) can be safely made using a credit card or paypal.