Lyn
My husband and I (sound just like the Queen don't I?) took our grand-daughter on holiday to Penzance in Cornwall last week where she saw a real Pasty Pirate.  The felt version is on the door of my craft room...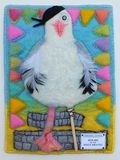 She didn't believe me when I explained that seagulls really do swoop down and steal food from your hand.  But when we were walking along Penzance High Street, we saw a seagull fly away with a man's pasty.  He shouted at the bird and gave chase.  The pasty must have been too hot for his beak because the bird dropped it!
We had a lovely time and I took lots of pictures to remember the holiday and to inspire me when making things back at home.  I always like to bring back more than photos of wonderful views...

...and a new friend having fun.
But also lots of photos to stash away in my inspiration box!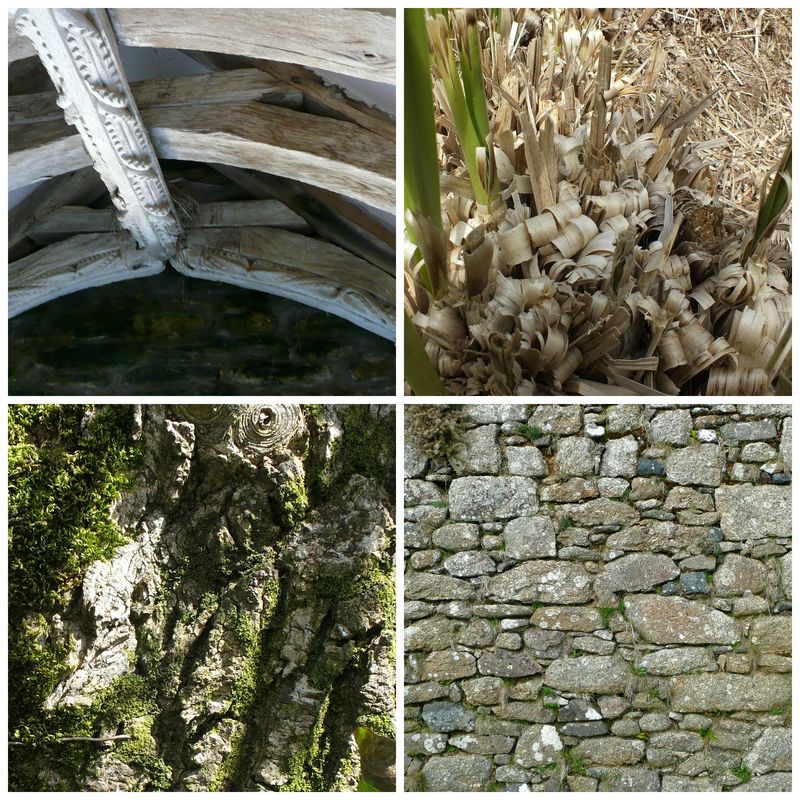 Textural inspiration can be found anywhere.
top left: the wooden support for a church porch - the church sits on a beach and the wood is beautifully weathered.
top right: pampas grass - the pruned grass resembles wood shavings.
bottom left: the bark of a tree - I was so fascinated by the trunk that I didn't notice what kind of tree it was!
bottom right: part of an old stone wall around a derelict tin mine.
This photo is of a part of a picture I made back in 2009 from a similar photo of an old tin mine - the texture was created by machine stitching the felt: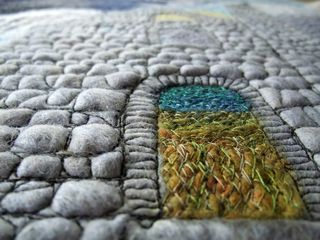 Tree bark, tree stumps and tree climbers - all great texture!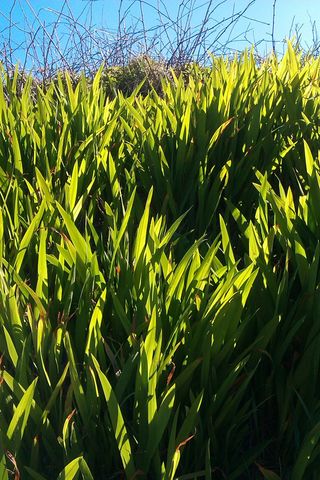 I spotted a long bank of grass that seemed to be lit by the sun - unfortunately I didn't have my camera with me (that's a lesson learned then!) so I used my phone camera but it didn't capture the full beauty of the light or the ethereal green that I saw.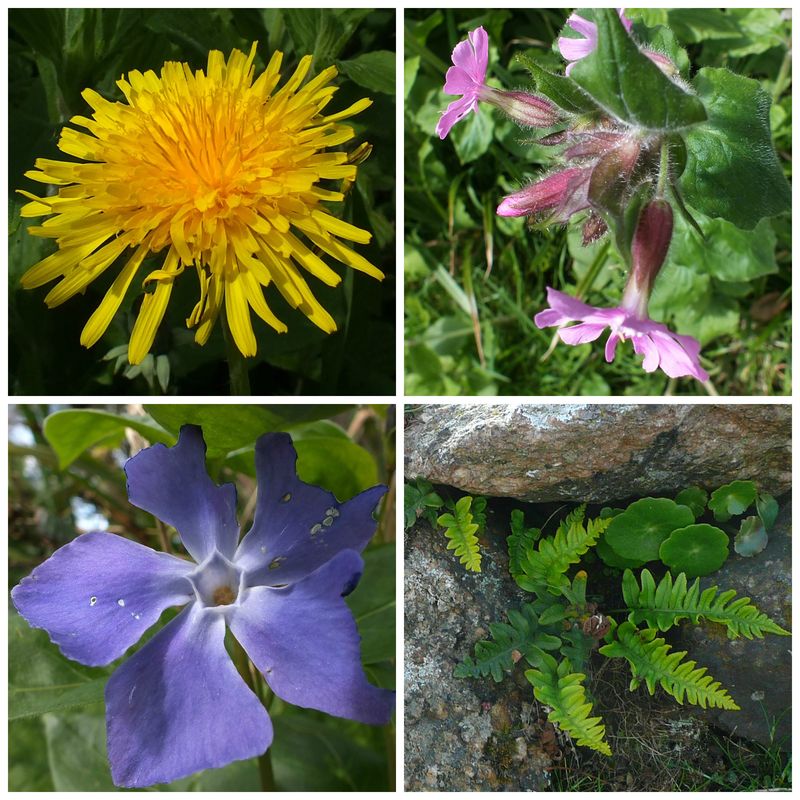 Get up close to any plant to appreciate its beauty and complexity.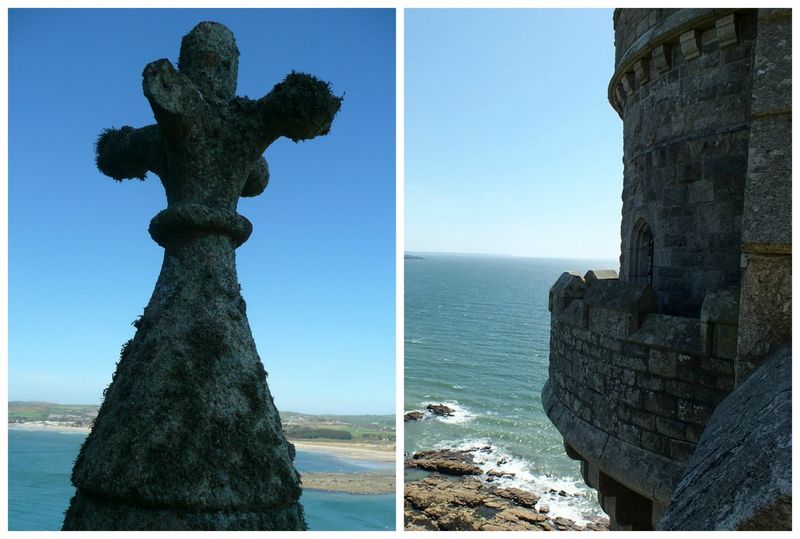 Parts of buildings can be very inspiring.  The two photos above were taken in the castle at the top of St Michael's Mount in Cornwall.  I wandered out onto the 'gallery' of the turret and was horrified by the drop below!  I am in awe of the builders who created this castle all those years ago.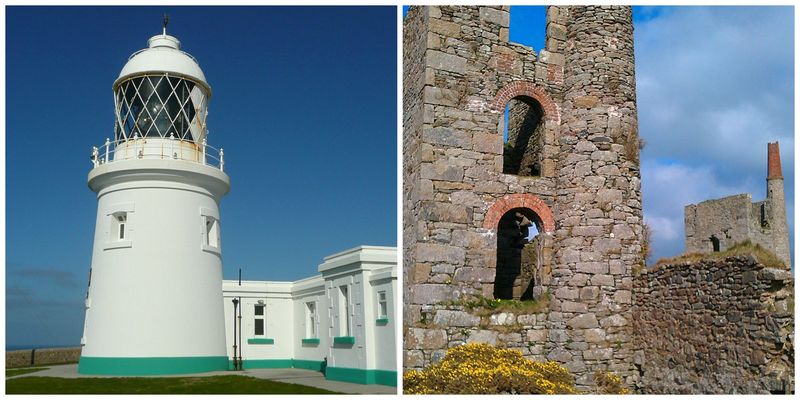 What is it about lighthouses and derelict buildings that is so fascinating?