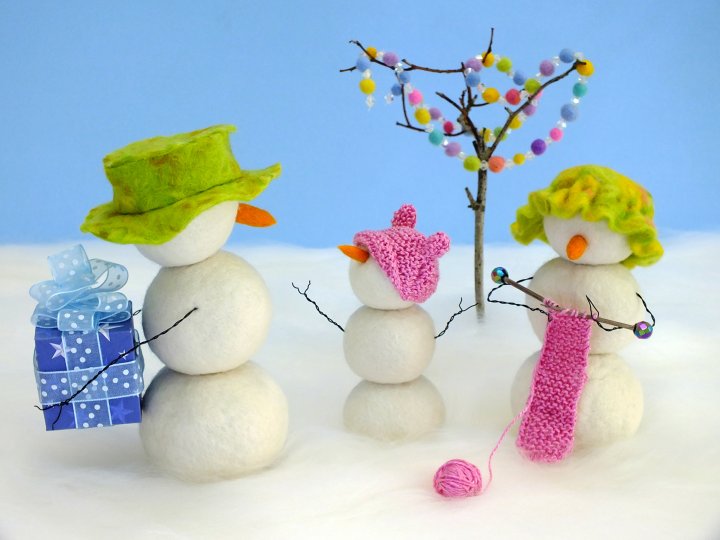 I couldn't resist - I wanted to make another snowmen diorama to photograph for my Christmas cards.  
I made the snowmen and snow in the same way as before - details in these two previous blog posts:
The tree (aka a twig from the garden) is held upright with a lump of white-tack around its base and it's decorated with tiny merino wool balls and crystal beads threaded onto white sewing cotton.
I knitted the pink hat and scarf from crochet cotton on the smallest needles I had, then I made miniature knitting needles from cocktail sticks, stained with a grey marker and finished with sparkly beads, so that Mrs Snowman could carry on and finish knitting the scarf. 
The blue gift is simply a wrapped and beribboned cardboard cube but Rosie looks excited by it.
I hope the picture gives you a smile because I had great fun making it!