Have recently been playing with my favourite thing about feltmaking - the different textures you can make with inclusions and stitching.  The only limit is your imagination - oh, and time.  I lost about 2 hours stitching into this piece and it felt like five minutes!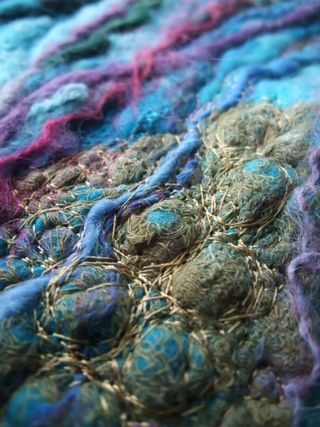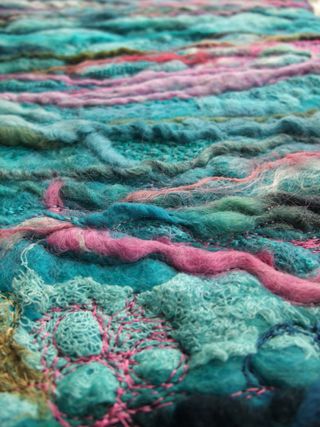 Have also been to Paris recently where I did my usual thing of not taking photos of popular tourist attractions but seemed to focus more on local arts, the birds, iron railings and flowers! Why is that I wonder?  I think I just like details.
Found this gorgeous quilt in a shop in The Marais - simple design but stunning!  And so much work by hand.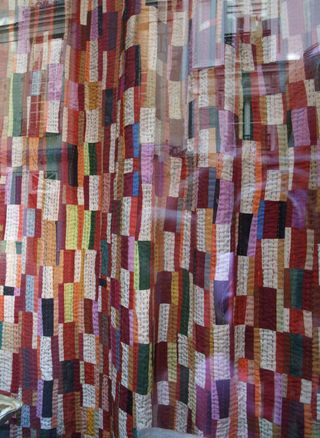 And there were so many flowers all over Paris.   Couldn't resist photographing all the colours for future inspirations!